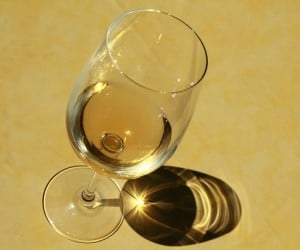 A few months ago, I was having dinner and drinks with a friend at Red Sea, an Ethiopian/Eritrean (I think more the latter) bar/restaurant, on Lenana Road, where I often go when I want good Ethiopian food in a good social ambiance. The Red Sea, for all its good points, is generally not the kind of place where I would ask for a glass of wine. In a place that I feel would not invest in their wine, I know that wine can taste more like vinegar than anything else.
At the end of my meal though, I felt like having an alcoholic beverage to wash my food down. I was not in the mood for something strong, so decided not to go with my usual choice of alcoholic spirit. Instead, as I saw a cold glass of wine pass my table, I decided to order exactly that. Let me just tell you the first sound that passed my lips after tasting the wine that came to my table. It was a sigh of utter pleasure! First, the wine was perfectly chilled. (All you white wine lovers out there know how rare that is to find!) Secondly, the wine had a most amazing flavor.
I enjoy my white wine sweet or semi-sweet. Dry white wine that has what I call 'an edge' is not my pleasure in the least (much to my father's dismay because that's exactly the kind of white wine he enjoys). Before I had the opportunity to inquire about the wine's name, the ladies at the table next to me had beat me to it. The waiter told us that the wine was Saint Jaume Valley white table wine. A cask wine (much to my surprise because my bias towards cask wine is that it is not of particularly good quality–sorry Mom!), Saint Jaume Valley white table wine has a fruity flavor that is a little sweet and medium bodied.
Intrigued by this wine, I looked it up in Chandarana supermarket the next day. It was available there in a 5.1L cask at the price of 984 Ksh! (That is less expensive than some of the more expensive bottles of white wine available on the market here in Nairobi!). Saint Jaume Valley is a Spanish wine produced by Cherubino Valsangiacomo S.A. that has an alcohol content of 10.5%. The producers of the wine describe it as follows: "Mediterranean tradition. Fresh white wine perfect for all occasions." I don't think they could have said it any better. For everyday consumption, I don't think this wine could ever be wrong!
Saint Jaume Vally white table wine is exceptionally fresh. A connoisseur might call it unsophisticated, but as an everyday wine, I think it is a strong contender.
Have you ever tried Saint Jaume Valley white table wine? If so, please leave me a comment below and tell me what you think. If not, try it out the next time you are in the mood for some white wine. I doubt it will disappoint. I look forward to hearing what you have to say.
'Til the next time,
Biche
P.S. To be sure not to miss future posts on ChickAboutTown, sign up to receive posts directly by email or subscribe to ChickAboutTown in a reader. You can also follow me on Twitter or on Facebook for daily musings on living & lifestyle in East Africa. Signing up is free and easy!
Photo Credit: T_Thomas_W
Share and Enjoy
Related Posts